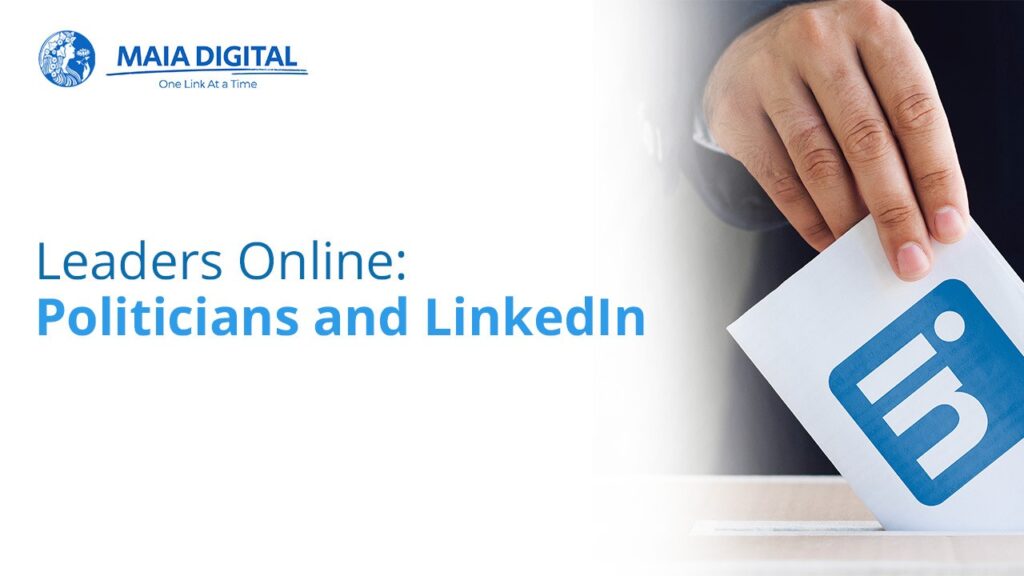 In spirit of the elections for the 25th Knesset, we checked which politicians were making waves on LinkedIn, and were disappointed to find that the answer was none of them.
Throughout history, politics and business have been intertwined, connected through lobbying, policy-making, resource distribution, peace, and actual elections. On LinkedIn however, the largest and most significant business social network in the world, politics are considered taboo. 
Not only do LinkedIn users avoid posting and engaging in political discourse, the platform itself recently added a button for users in the US, that allows political content to be filtered out of their feed.
In Israel, the land of perpetual news reports, the last thing LinkedIn users want to see on the platform is politics. Considering the fact that the business world is built on supply and demand, it is no wonder that Israeli politicians are relatively silent on LinkedIn.
Which politicians are active on LinkedIn?
A study carried out by MAIA Digital – LinkedIn Agency, which specializes in LinkedIn marketing, found that out of 140 members of the Knesset, only 34 have a LinkedIn profile. Of these, only five members of the Knesset, (around 15%), have active profiles, meaning they published content at least once in the last month.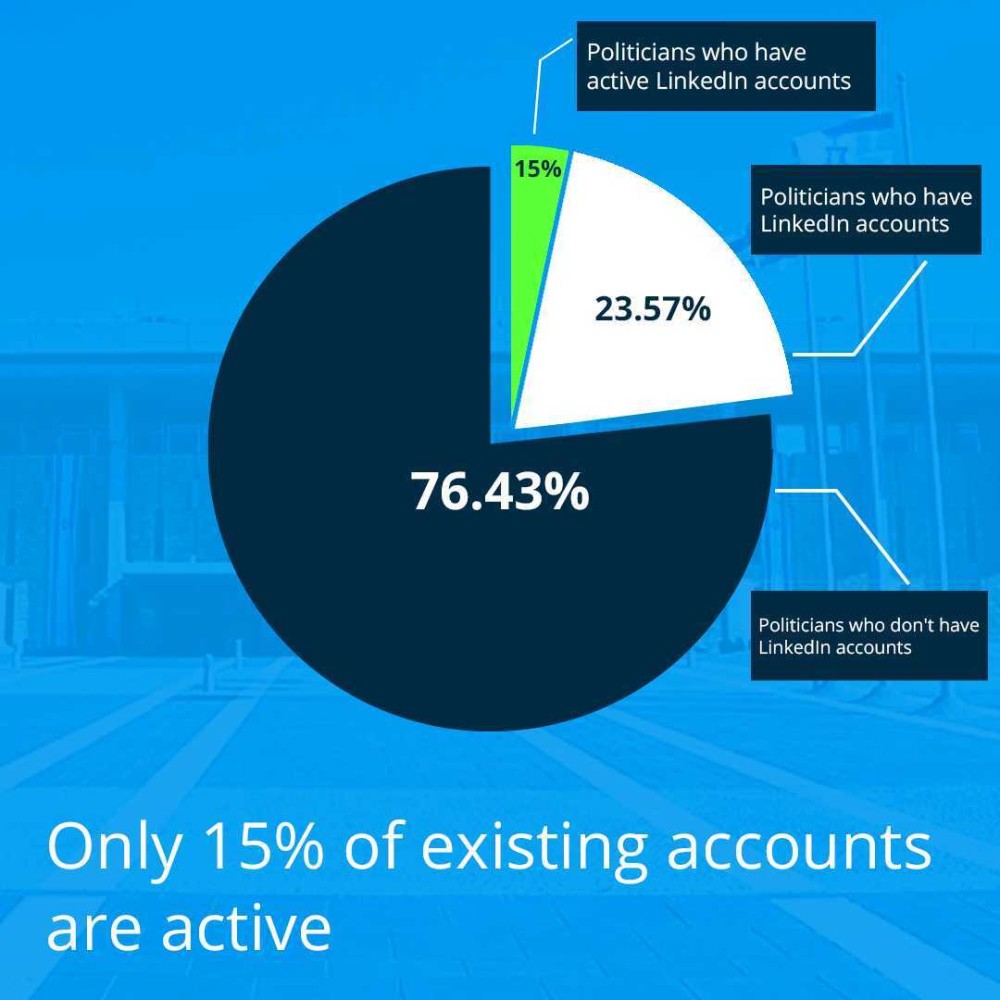 42% of Knesset members who are on LinkedIn (14 individuals) only have a basic profile with a picture, a title, and a link to the Knesset's official page – without details about their professional history, education, or volunteering. These missing pieces are all things that can contribute to their credibility as decision-makers, or help potential voters and the population they are supposed to serve, get to know them a little better.
Out of 140 members of the Knesset, only 34 have a LinkedIn profile. Of these, only five members of the Knesset, which is around 15%, have active profiles, meaning they have published content at least once in the last month.
LinkedIn is known as a high-quality, professional platform. It has been around for almost 20 years, serving an audience that includes decision-makers from a variety of industries. In fact, according to Insider Intelligence magazine from eMarketer, in recent years LinkedIn has consistently been ranked first as the most trustworthy social network. If you're wondering who ranked last, we can save you the trip to the link or Google and tell you that it's Facebook. 
According to an AI scan by Resume Worded, the average rating for the quality of LinkedIn profiles of Israeli politicians is 36.56 out of 100.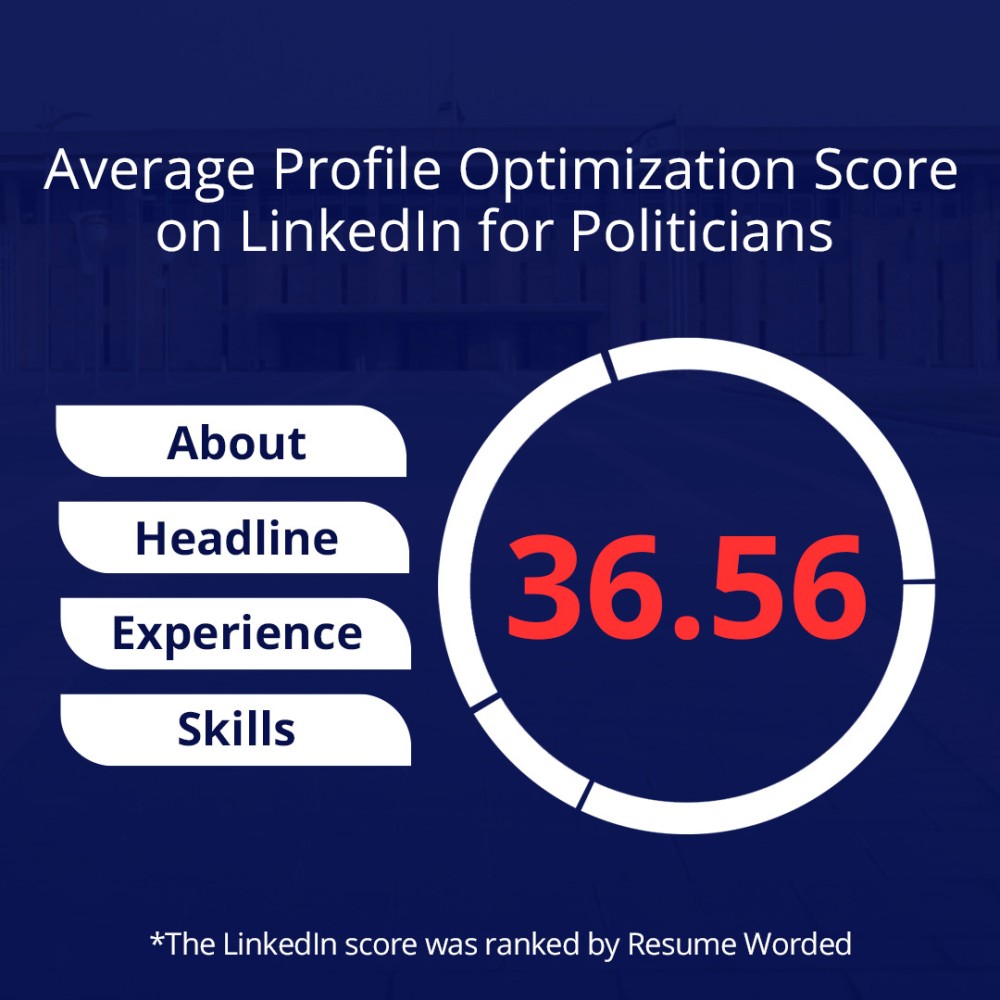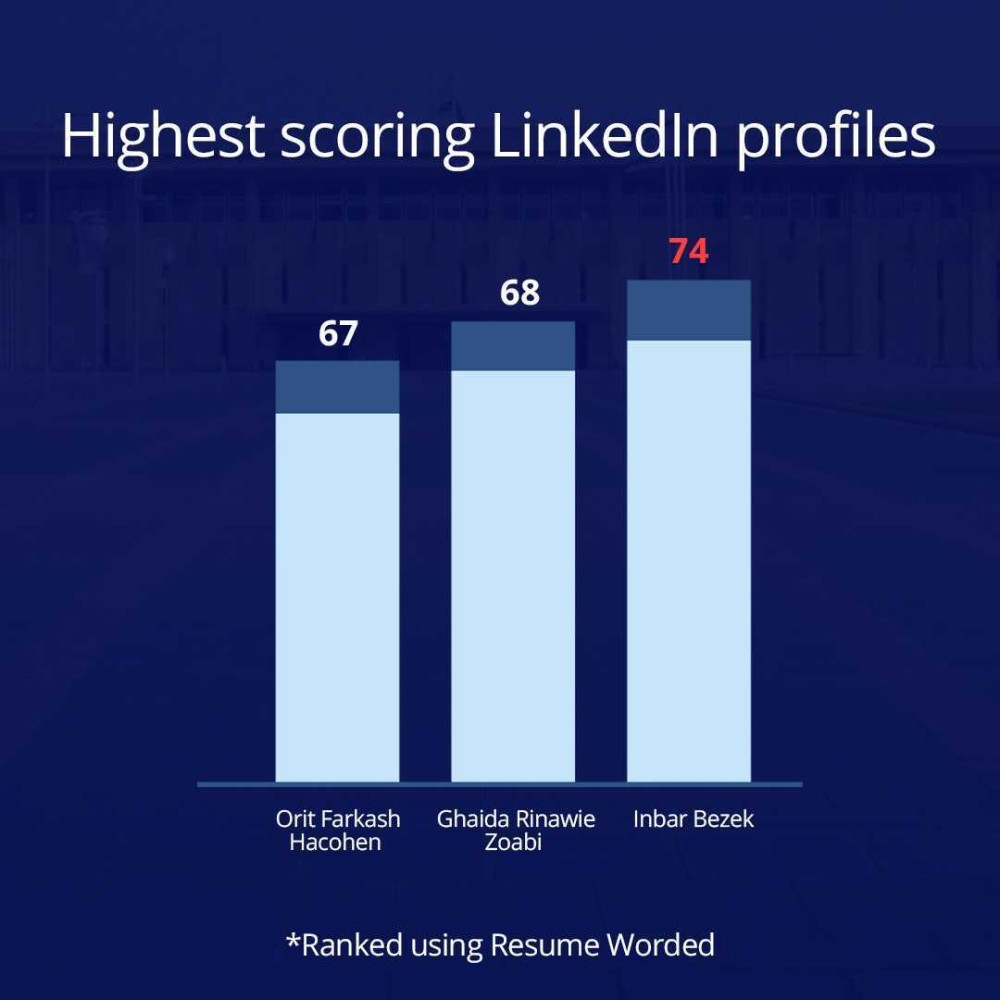 Do politicians even have a place in or a need for LinkedIn?
Looking at the evolving content trends on the platform, it seems that personal posts are becoming more popular and gaining more traction (in LinkedIn's language this is called Thought Leadership). This is because users have learned to draw business-relevant conclusions from personal life experiences. The same is true when it comes to lighter topics, such as sports or pop culture.
A closer look at user resistance to political discourse shows that the resistance is not to content coming directly from politicians, but to propaganda that has nothing to do with business. They simply want LinkedIn to stay LinkedIn.
Moreover, during September and October of 2022, peak months of election campaigning, there were 348 posts in which various users and pages tried to engage with Israeli politicians, mostly on public relations and professional issues relevant to the platform, but only 46 of them could be tagged.
The politician with the most followers is surprisingly not former Prime Minister Benjamin (Bibi) Netanyahu, (as mentioned above he doesn't have a profile), but Idan Roll from Yesh Atid, with only 7,239 followers, and he is not very active.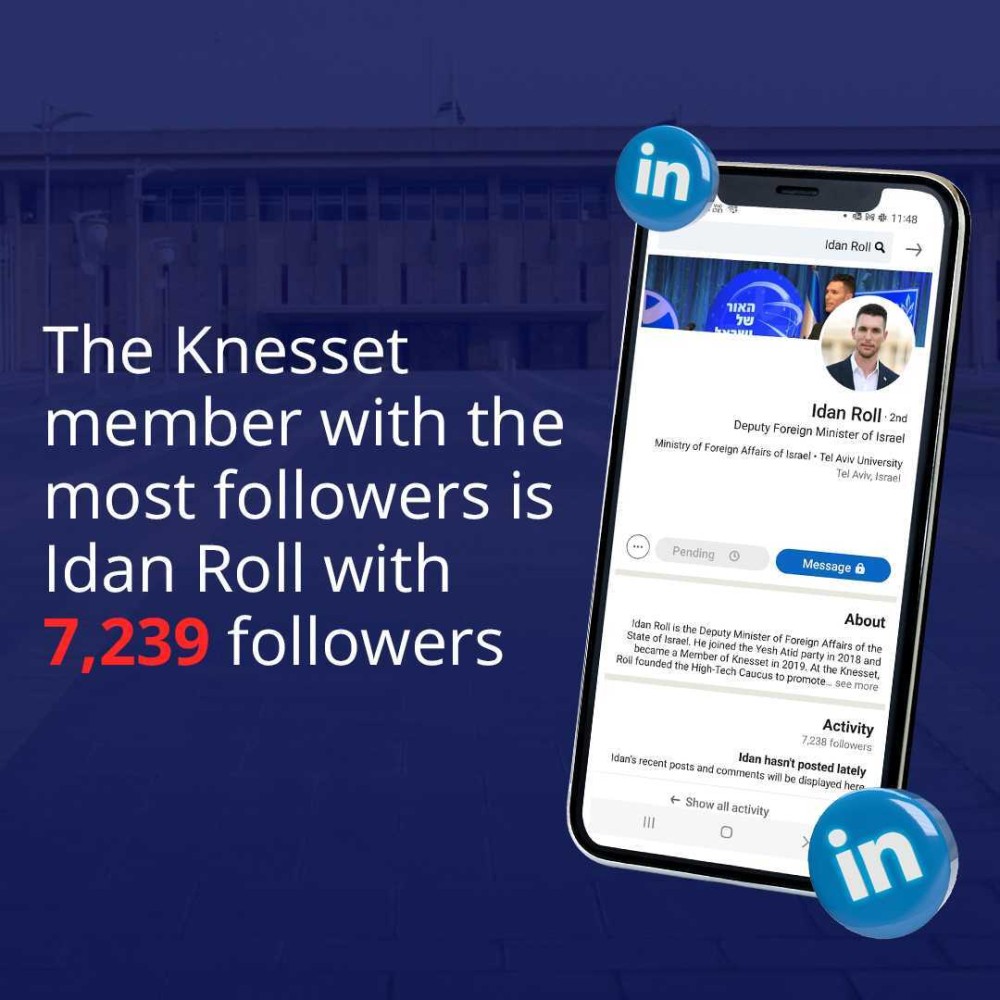 And what about the rest of the world?
Politicians around the world have already gotten the picture: Canadian Prime Minister Justin Trudeau publicizes diplomatic meetings and social events. He posts in English and French to appeal to the public he serves.
In contrast, US President Barack Obama has a profile with over 3 million followers, although he is not so active. Unlike him, younger politicians and some senate members are more active.
LinkedIn doesn't serve only practicing politicians. The former Prime Minister of Great Britain Boris Johnson also publishes social activities, trips, relevant articles, and content on technological innovation.
Here in the Startup Nation, politicians who want to address innovation, corporate responsibility, leadership, and other topics relevant to the platform can reach the top of the business and public discourse and create meaningful connections and impacts beyond their regular boundaries. A well-designed profile for a political figure can not only help citizens get to know Knesset candidates better, but also open doors for retired politicians who want to get back into the private sector.
In short, yes, LinkedIn can benefit from politicians and politicians can benefit from LinkedIn, as long as they play by the rules of the platform.
Feel free to share your thoughts below or reach out via messenger. Let's continue the conversation and hear your thoughts.
————————————————–
The research was conducted by Shay Thieberg and Eli Igra Serfaty, founders of MAIA Digital and our team. MAIA Digital works with organizations, high-tech companies and startups on their marketing, content creation and recruiting activities on LinkedIn.
For more details and to listen to our podcast click here >> https://linktr.ee/TEAM_MAIA
Our Hebrew version got picked up by Walla here >> https://marketing.walla.co.il/item/3536031
Many thanks to: Tomer Faier | Shirley Charlie Kleinman (They/Them) | Diana Basil | Liron Zander | Shana Jacobson for the work put into this research